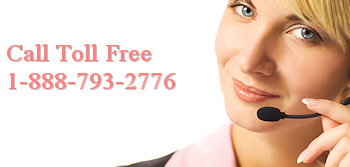 PRESS RELEASE - August 11, 2010
Downloads:
FOR IMMEDIATE RELEASE:
Funeral Homes Now Adding Social Networking to Web Sites...
A True "Marriage Made in Heaven" For Clients and Their Families...
MELBOURNE, Florida (August 11, 2010) - In the latest twist to the social networking craze on the Internet, a web design company based in Florida recently came up with the unique idea of adding social networking to the web sites of their funeral home clients.

The project started two years ago at Fencl Web Design, in Melbourne, Florida after several current and potential clients all asked for a more robust obituaries section to be included in their funeral home web sites.

While creating the web sites, designers realized that a lot of people only see distant family and friends at weddings and funerals. This gave Bret Fencl, President of Fencl Web Design, the idea of lending a social networking aspect to the web sites, which allows the visitors to communicate with each other as well as leaving condolences on the obituaries. Fencl added the obituaries, but he also added the social networking features to his clients' web sites and the combination was an instant hit.
"
Most online obituary services actually drive visitors away from the funeral home's web site, where the MemorialSoft™ websites keep visitors on the website and brings them back.
"
Since then, the project has grown into a complete software and website package called MemorialSoft™ that will soon be taking the funeral home industry by storm, when it goes into full scale promotion later this month.

While it initially sounded fairly simple, the project was actually quite a large scale task, since the funeral homes wanted to manually add the obituaries themselves but then also let web site visitors post individual condolences. Because this allowed anyone to leave a condolence, they had to make sure the posts could be moderated. Rather than use something off-the-shelf, Fencl Web Design decided to write the entire program from scratch, adding the social networking features and the ability to moderate and edit posts before they go live on the web site.

The MemorialSoft™ package has all the features of other social networking sites: guestbook-style message posting (condolences), private messaging, photo uploading, and secure email, where the email address of the person you are communicating with is not visible. This type of private email messaging system is what brings visitors back to the site over and over again.

"Most funeral home web sites don't give you much of a reason to keep coming back," Fencl said. "The more the visitors return to the website, the more it brands and builds name recognition for the funeral home within their community," Fencl then added, "But the important thing is, it also brings families and friends closer together in a time of need. This is what we were really going for."

Just how much do people visit a funeral home web site? According to Fencl, most online obituary services actually drive visitors away from the funeral home's web site, where the MemorialSoft™ websites keep visitors on the website and brings them back regularly. "One of the funeral homes running our software is averaging around 200 visitors and 1,000 page views a day," Fencl said. "That may not sound like much, but that is in a small town with a population of just 10,000, so that is huge web site traffic. Imagine what it could do for funeral homes in larger cities. This software is definitely going to change how we view obituaries and the funeral home industry forever."


For more information visit www.MemorialSoft.com and test the software on actual client's funeral home websites. CONTACT:
Bret Fencl
FenclWebDesign.com
P.O. Box 361875
Melbourne, FL 32936
1-888-793-2776

With MemorialSoft™ and your web site, "A lifetime of memories begins...™"