Funeral Home Web Sites to Sample
Here are designs and layouts to sample. Click on the web sites to open and look at the obituary pages to see them being used.
NOTE: The last site on this page is a demo site called ExampleFuneralHome.com, so you can try signing up and leaving condolences. Please contact us if you would like to test the administration panel on the demo site.
Roth Muir Funeral Home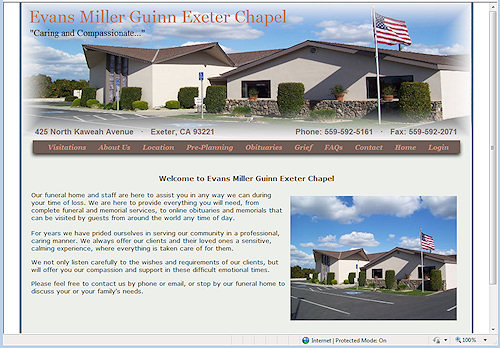 EvansMillerGuinnChapel.com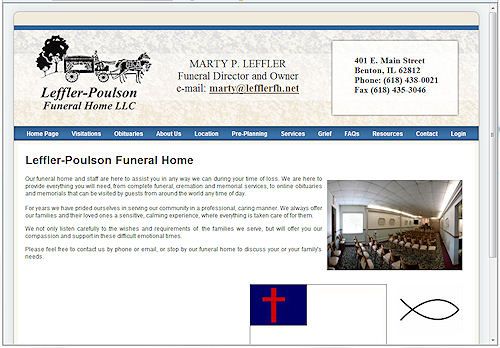 Leffler-Poulson Funeral Home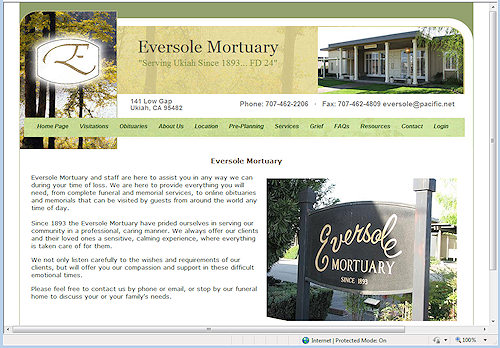 EversoleFS.com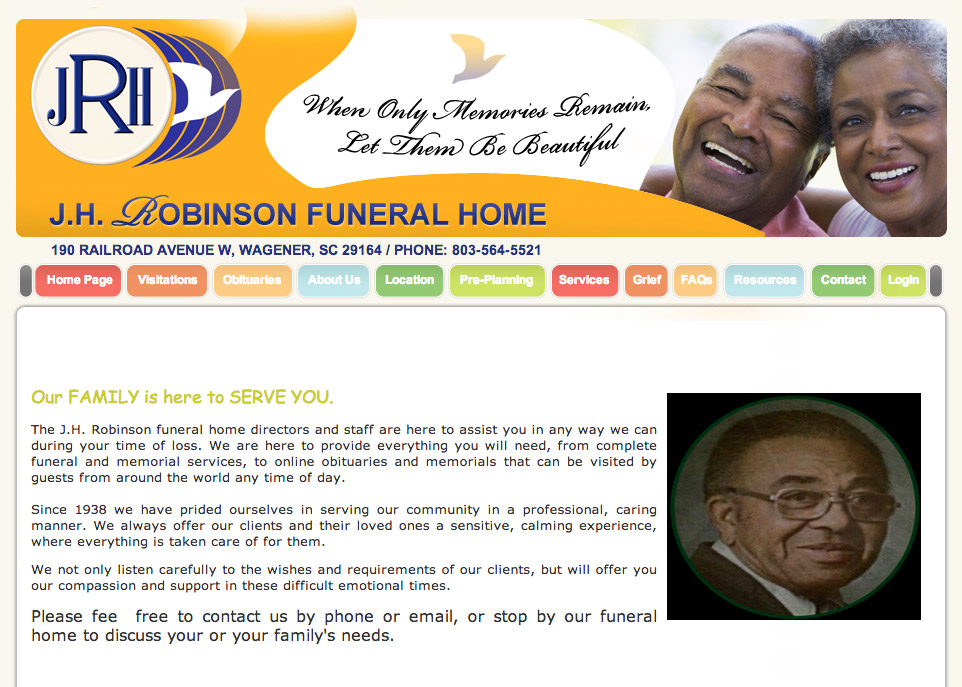 JH Robinson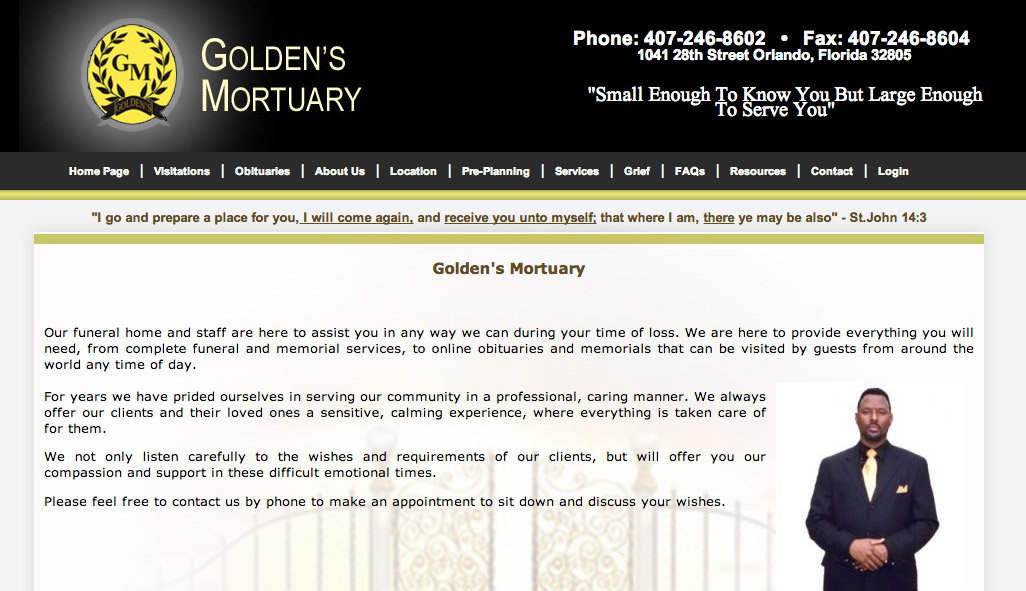 Goldens Mortuary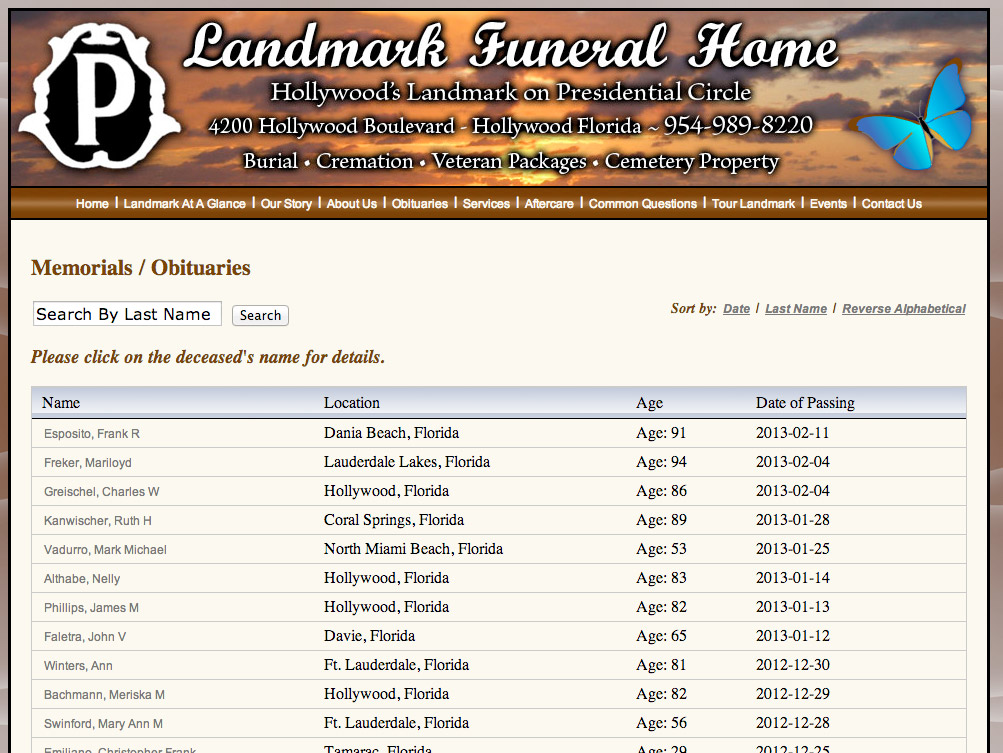 Landmark Obituaries

ExampleFuneralHome.com
Full Functioning Test Site
Contact Sales for the Administration Panel Tour


With MemorialSoft™ and your web site, "A lifetime of memories begins...™"