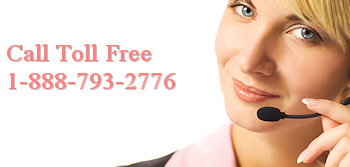 Full Featured Funeral Home Website System
As little as $29 a month includes an Updatable Funeral Home Web Site, High End Obituary Software, Ability to Leave Condolences, Social Networking Between Visitors, Web Hosting, Email, and Web Stats. This system is guaranteed to keep visitors coming back to your site.
Add Obituaries to Your Web Site in Real Time
Your funeral homes web site will be able to publish obituaries and visitation dates, and funeral time, with the ability to change and update them at any time.
Add Pictures, Eulogy and Memorials Guestbook
You will be able to also include pictures and a eulogy memorial of the loved ones life. You will have the ability to allow certain family members and friends to add condolence to the memorial guestbooks in dedication to the love ones that have passed.
Families Notified of Updates
Family members may elect to receive email notifications, if modifications or additions have been made to their loved one memorial. Keeping them coming back again and again to see what friends and relatives have visited the site and have left posts behind.
Let Them Reconnect Through Private Messaging
Give them a reason to come back to your site over and over, by offering them a private messaging service that lets friends and family reconnect without giving away anyones email address. After joining your site they can send a private message to others on your sites guestbook who wish to receive private messages.
Includes an Easy to Use Funeral Home Web Site
Your memorials include an easy to use web site which you can make changes to both the pictures and text through an easy online administration panel. You can add just the obituaries and visitations portion as an add-on to your current web site, or we can create a brand new web site for you.
Consistent Growth of Your Funeral Homes Web Site
Every memorial adds another page to your funeral homes web site, which leads to consistent growth of your business web site. With the growth of the web site your name recognition also follows hand and hand, as more and more people use your web site as this valuable resource.
Web Designers Need this Obituary PHP Software
It took us countless hours to develop the PHP MySQL based scripts that run this complex obituary system. For only a small monthly fee you can save thousands of dollars in programming costs. This PHP software offers moderation capabilities for up to 5 family members on each obituary, easy additions of condolences without programming knowledge, a private messaging system for family and friends to reconnect through the web site guest book, plus easy resizing of photos and simple set up of new obituaries. You can get a whole web site or just the obituary software, the choice is up to yours.
With MemorialSoft™ and your web site, "A lifetime of memories begins...™"