Funeral Home Website System with Obituaries & "Social Networking for Funeral Homes™"
As little as $29 a month includes an Updatable Funeral Home Web Site, High End Obituary Software, Ability to Leave Condolences, Guestbooks, Social Networking Between Visitors, Web Hosting, Email, and Web Stats. This PHP MySQL driven web site system is guaranteed to keep visitors coming back to your site.
Web Site Obituary Software
Give your web site visitors lasting memories of their loved ones and a place to access these obituaries and memorials worldwide.
Keep families and friends updated with visitation and funeral times. Let them send condolences on the web site and to send private messages to individuals.
Let family members connect and reunite through your web site by giving them reasons to keep coming back.
Add Memorials in Real Time
Add our memorial software to your existing funeral homes web site with your current look and branding, or have us custom design a layout to fit into our funeral home web site system. High end custom layouts and designs are available for a small additional charge. Our software allows you to add obituaries, visitations and guestbook condolences to your funeral home web site in real time. It gives people a reason to visit your site again and again, while adding a sense of goodwill, in trying times.
Grow Your Online Funeral Home Business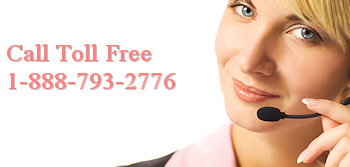 Every new memorial adds another page to your web site. That page on your web site will include the person's name in URL web address, and the person's name, age, and city in the title tags and meta tags to assist the search engines ability to accurately find the information. Even better, family and friends will be able to leave condolences on the online guestbook where it builds a tribute memorial. Your funeral home web site will consistently grow year after year, while developing your name recognition in your community. The more visitors use your site, the better the chances that they will call you in time of need, or to make advance planning and arrangements.
Includes an Easy to Use Web Site
Your memorials include an easy to use web site which you can make changes to both the pictures and text through an easy online administration panel. You can add just the memorial/visitations portion as an add-on to your current web site, or we can create a new funeral home web site for you.
Let Them Reconnect Through Private Messaging
This is really "Social Networking for Funeral Homes™". Give them a reason to come back to your site over and over, by offering them a private messaging service that lets friends and family reconnect without giving away anyones email address. After joining your site they can send a private message to others on your site who wish to receive private messages.
With MemorialSoft™ and your web site, "A lifetime of memories begins...™"